Kia Dashboard Warning Light Guide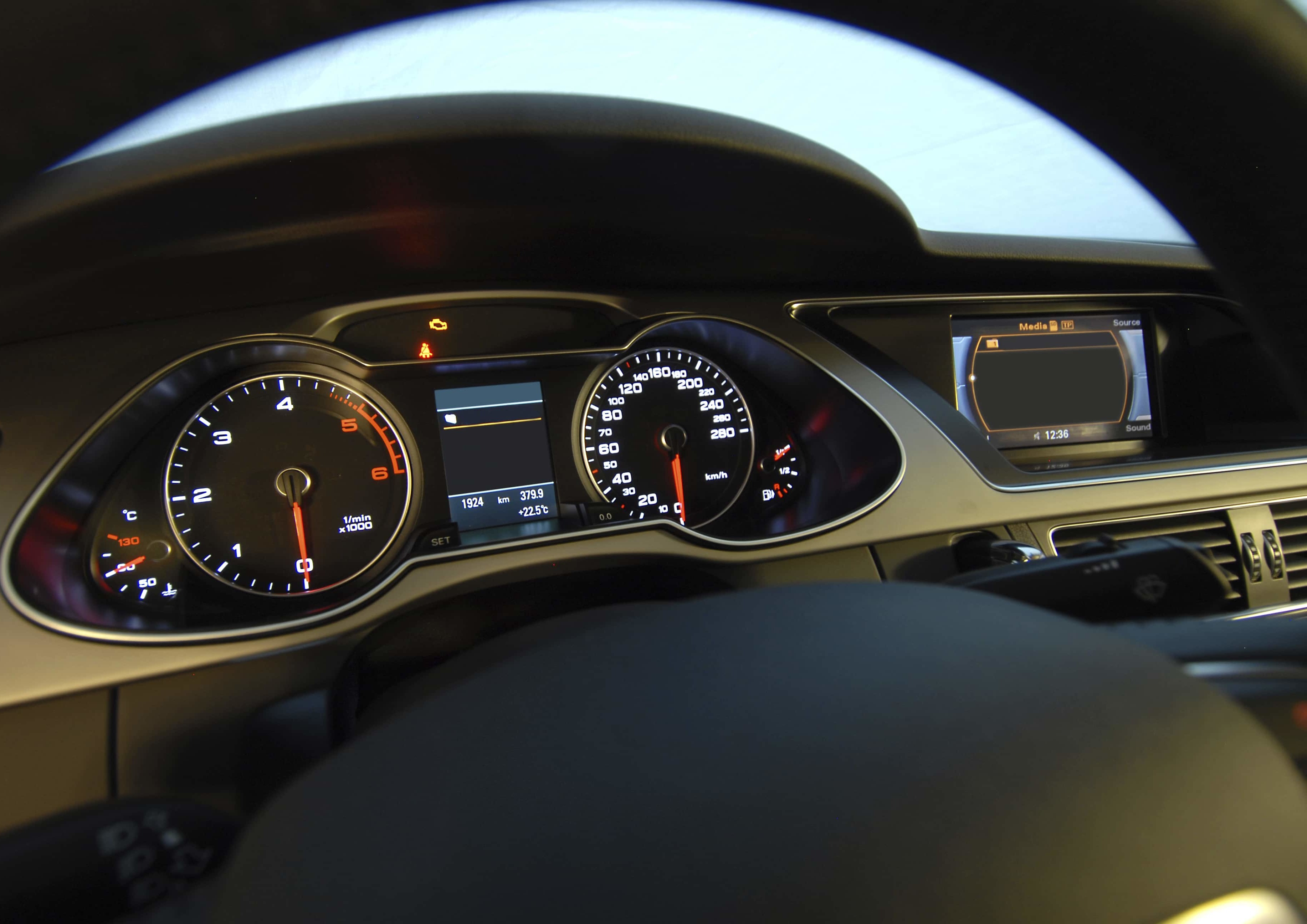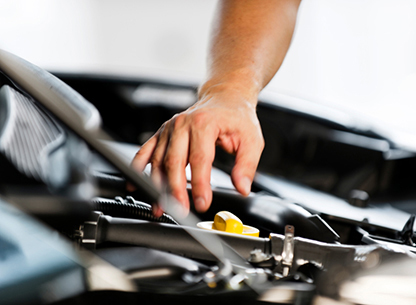 If you are a new Kia owner, it is vital for you to know what the symbols on your dashboard mean. They are indicators of the status of your vehicle, and whether or not your model might need servicing. That's why we put together this Dashboard Warning Light Guide, so that you can learn all about the different signals and provide the best care for your vehicle! Contact us with any additional questions at Dyer Kia.
Status Icons
We will quickly review some signs in this article, but we highly suggest you review Kia's Warning & Indicator Icons document for a comprehensive list. Now, there are a few images that might appear on your dashboard that you don't need to be worried about. These specific signs appear in green to let you know about your vehicle's general status, and don't need immediate attention. For example, any signal that has lines on the left and a shape that looks like a capital D on the right will appear when you access your lights. It could be a Front Fog Light Indicator or Low Beam Indicator. If you see an icon that looks like a dial, or the words "SET" or "CRUISE", then those are Cruise Indicators that have to do with setting and using cruise control! Lastly, if your car has Idle Stop and Go, you might see "AUTO STOP" appear on your dashboard, which means that your car is saving energy as it rests at a standstill.
Warning Lights
Lights that appear in red or yellow, however, require some concern. Some icons that are easily recognizable are the Low Fuel Level Warning Light which is depicted by a gas pump, the Engine Malfunction Indicator Lamp which shows an engine outline, and the Seat Belt Warning Light which displays a person wearing a seatbelt. One signal that is harder to decipher is the Engine Oil Pressure Warning light, which means that your vehicle needs an oil level check immediately for the sake of your powertrain's health. You'll recognize this on your dash as a lamp pouring out a drop of oil. If you see something that looks like a thermometer in water, this is the Engine Coolant Temperature Warning Light, which means you need new coolant in your system to prevent overheating. Finally, if you see "AFLS" appear, that means that your Adaptive Front Lighting System might be malfunctioning, which can be dangerous if you are driving at night without proper illumination.
Service Department
Any time you get a sign that your system might be malfunctioning, our service bay will be here to help. We can assist you with routine oil changes, coolant top offs, and filter replacements. We are also prepared to help with more heavy-duty maintenance issues, such as battery replacements and emergency repairs due to damage. Our team of advisors and technicians works hard six days a week for your convenience. If you think your car needs assistance but you're unsure, feel free to use our online Ask A Tech form under the Service tab of our website to send inquiries directly to our staff. While you're on our website, we also invite you to look into our Service Specials to save money on your projects.
We hope, with this Kia Dashboard Warning Light Guide, you will be able to decipher the signals your car is giving you! Schedule an appointment with our team at Dyer Kia anytime you need maintenance.
Service Hours
863-614-1658
| | |
| --- | --- |
| Monday | 7:30 am - 5:30 pm |
| Tuesday | 7:30 am - 5:30 pm |
| Wednesday | 7:30 am - 5:30 pm |
| Thursday | 7:30 am - 5:30 pm |
| Friday | 7:30 am - 5:30 pm |
| Saturday | 8:00 am - 2:00 pm |
| Sunday | Closed |
*Please note some Warning or Indicator icons may vary, or only be equipped, on certain Kia models.
*Amber may appear visually in Yellow or Orange on certain Kia models.
*Information provided may only be used as a guide and may not be an accurate diagnosis of the actual fault or cause for the icons to illuminate.
*For further information on Warning or Indicator icons of your Kia, please read your Kia Owner's Manual.