Battery Check and Service in Lake Wales, FL
Just about every driver has gone through the unpleasant of experience of turning the key in their vehicle and hearing a rapid clicking sound. Most of the time, this indicates a dead battery. If you don't happen to have a set of jumper cables and a willing vehicle nearby, you'll have to shell out for tow truck to get the problem rectified. To help you avoid this unhappy event, the Service Department at Dyer Kia is here to tell you more about our battery services!
What Are the Warning Signs of an Aging Battery?
It can be easy to forget about your battery until it's too late. Therefore, it's crucial to be mindful and aware of several warning signs that hint that this crucial component is nearing the end of its lifespan. First and foremost, if your car, truck, SUV, or minivan seems to take a few extra seconds to start up when you engage the ignition, this is very often a clear indication that your battery is running low on power. And once it's depleted, your engine won't be able to start up. Additionally, when this component is getting old, you might also notice that your lights are dimmer or that your A/C isn't as powerful as it should be.
Visit Us Today!
Battery checks should be a regular part of your vehicle's routine maintenance. During a visit to our service center, our technicians will measure its output and recommend when we believe you'll be due for a replacement. That way, you don't have to simply guess when you'll need a new one. Additionally, we'll inspect the condition of the wires, connecting points, and the battery itself to ensure that it still in good physical health. Finally, if your battery is very close to dying, we'll gladly replace it right away with a part that's just right for your model.
Battery Health Tips
After having your battery replaced, you should typically expect it to last for about three to five years. However, a variety of factors can impact its lifespan, so be sure to keep these elements in mind to make your new part last a long time. First, extreme weather causes the battery to work harder, so keep this is mind when the temperatures soar in the summer months. Additionally, taking frequent, short trips drains your battery's power quicker than fewer, longer trips, since each subsequent start requires electricity. Moreover, a short drive doesn't give your battery enough time to regain some of its charge, which further depletes its resources.
Take advantage of Dyer Kia's top-notch battery check and service in Lake Wales, FL, today! If you'd like to save some time, be sure to reserve an appointment online prior to dropping by. We hope to see you here soon!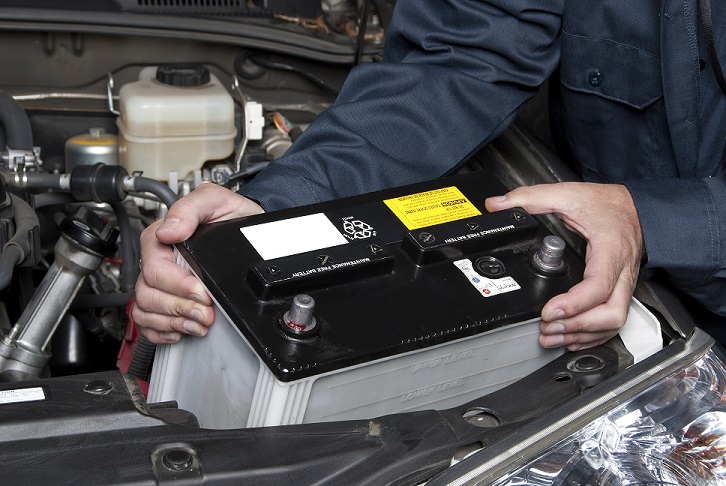 Service Hours
863-614-1658
| | |
| --- | --- |
| Monday | 7:30 am - 5:30 pm |
| Tuesday | 7:30 am - 5:30 pm |
| Wednesday | 7:30 am - 5:30 pm |
| Thursday | 7:30 am - 5:30 pm |
| Friday | 7:30 am - 5:30 pm |
| Saturday | 8:00 am - 2:00 pm |
| Sunday | Closed |